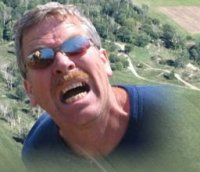 No higher resolution available.
Daves lifestyle. Dave is a stunt man he gets free cars messes them up races em he likes toyotas and hondas and chrysler minivans. he drives his worlds most feul effiant van to the farm he knows how to drive stickshift,
he goes 3 weeks on 1 tank of fuel in his diesel van sometimes he burns 1/3 of a tank of gas in it he drives in 2nd gear on the highway he goes 70 miles on the highway. every once in a while he will drive his 2002 caravan 
he loves driving his diesel, he also drives an 89 voyager van if i owned one i would drive 170 miles and redline drive 
he also owns an 87 shelby z Aries race wagon. he doesn't drive it very much, even it is 22 years old he loves that car and his 3 vans and his 35 mercedes benz he loves garbage picking. once i meet him I wanna ride in his 2002 caravan and go garbage picking and go  to the farm have some fun fix cars the get some free cars and ride his diesel 
van and his voyager van and his turbo aries k wagon and drink some coffee with him and learn how to drive a stickshift and play around with some old cars and cold start cars and make videos and do some hualing in his 89 voyager van then sit in the van have the talegate on his 2002 van and in the evenings we should go for a little drive in his 2002 van 
File history
Click on a date/time to view the file as it appeared at that time.
Ad blocker interference detected!
Wikia is a free-to-use site that makes money from advertising. We have a modified experience for viewers using ad blockers

Wikia is not accessible if you've made further modifications. Remove the custom ad blocker rule(s) and the page will load as expected.